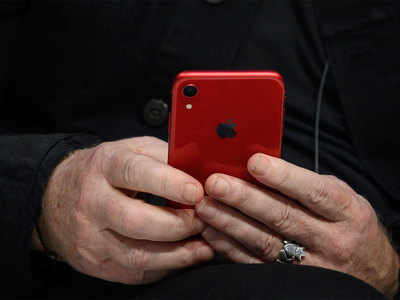 Google has confirmed that it is finally bringing an AirDrop rival to Android smartphones. Dubbed as Nearby Share, this feature will be similar to Apple's AirDrop that is available across iPhone, iPad and Mac. Google too has similar plans and may be bringing this feature to its Chromebooks as well, as per a report by Android Police.
Recently, Samsung introduced its own version of AirDrop called Quick Share for Galaxy smartphones. Now with Google bringing its Nearby Share feature, transferring large files among Android phones will be easy and the fact that it will be a system system will make it easier for users as they will not have to depend on specific apps like SHAREit. The feature is expected to be available in most Android phones.
"We're currently conducting a beta test of a new Nearby Share feature that we plan to share more information on in the future. Our goal is to launch the feature with support for Android 6+ devices as well as other platforms," Google was quoted in the report by Android Police. For those unaware the feature is similar to Wi-Fi Direct but it's much simpler to use.
The Nearby Share feature can be used to share photos, videos, URLs, Tweets, documents and other shareable content among multiple phones simultaneously.
Meanwhile, Google has released Android 11 Developer previews which brings access to features like app exit reason updates, GWP-ASan heap analysis, ADB Incremental, Wireless Debugging, Data access auditing updates, and more features for developers. The Android 11 Developer Preview 3 is available on Pixel 4, Pixel 4 XL, Pixel 3, Pixel 3XL, Pixel 3a, Pixel 3a XL, Pixel 2, and Pixel 2XL.
Source link